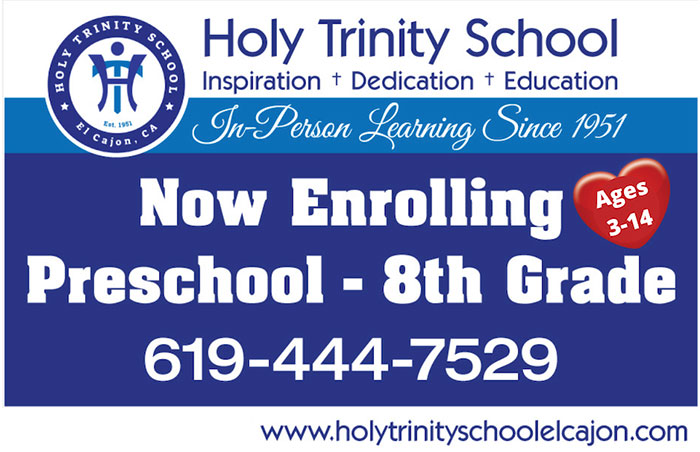 The following is a list of collapsible links. After selecting the link, additional content will expand. Arrow down to read the additional content.

Holy Trinity School Mission
Holy Trinity School is a joyful, welcoming, caring, active community of believers supporting families in educating children in academics and Catholic values to meet the challenges of our world.

the Record
"Every day, my first-grade daughter joyfully bounds out of the car because she is so happy to see her teacher, and when I pick her up, she chatters nonstop about the fun things she did and learned. I love knowing that my daughter is growing up immersed in the Catholic values I hold dear, and that she is in the care of people who love her. You simply cannot put a price on that." – Parent
"Holy Trinity School is a very special and important part of my life. For me, it has always been home. It is where I attended school and made some of my favorite childhood memories. When it came time for my husband and I to send our son to preschool, there was no doubt about sending him to Holy Trinity Preschool and continuing his education at Holy Trinity School. Here at Holy Trinity School, we know he is safe and with the most compassionate teachers and staff everyday. More importantly, he's receiving an exceptional education surrounded by our Catholic faith. Our son tells us all the time how much he loves his school. This reminds us we chose the right school for him and to us this is the best gift we could give to him!" – Theresa Sweetman, Holy Trinity School graduate in 1999