We understand the needs of working parents and offer a convenient daycare service both before and after school for K–8 school children attending Holy Trinity School. Rest assured knowing that your child is in a nurturing, safe environment, even when you can't be there.
Daycare Schedule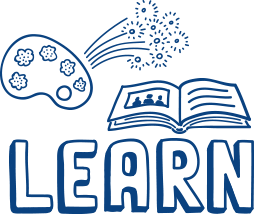 School Days:
7:00–7:50 a.m.
2:45–6:00 p.m.
Minimum Days:
12:00–6:00 p.m.
Our schedule follows the regular school calendar. We do not provide after-school daycare on the following days:
Last school day before Christmas & Easter breaks
Friday of Jamboree
Last day of school
Rates & Fees
$4.00 per hour, per student ($200 maximum per month, per student). We calculate after-school time beginning when school dismisses and assess a minimum one-hour charge of $4.
If a student is not signed out by a parent, we will charge the family for services until 6:00 p.m.
We charge a $1 per minute fee for children picked up after 6:00 p.m. We expect payment immediately from the pick-up person.
For your convenience, we process monthly billing and payments through FACTS.
Sign-In & Sign-Out Procedures
Sign-In:
We will place any child who has not been picked up by 3:00 p.m. in after-school care.
Sign-Out:
Please pick up children from the back gate.
Only a parent, guardian, or a listed individual may sign out children.
We will assess fees for late pickups; frequent tardiness may result in the termination of your child's participation.
Food & Snacks
Since we do not provide breakfast or lunch, we encourage you to pack a snack for your child. We can provide bottled water for a nominal cost.
Discipline
We follow the standards set forth by the Holy Trinity School discipline program. We may deny further participation in the daycare program to students who fail to comply with the rules and discipline requirements.
Parental Responsibilities
Pick up or have your child picked up by 6:00 p.m. We will not release children to an unauthorized person.
We require a signed daycare emergency card.
Please do not send any toys that promote violence.